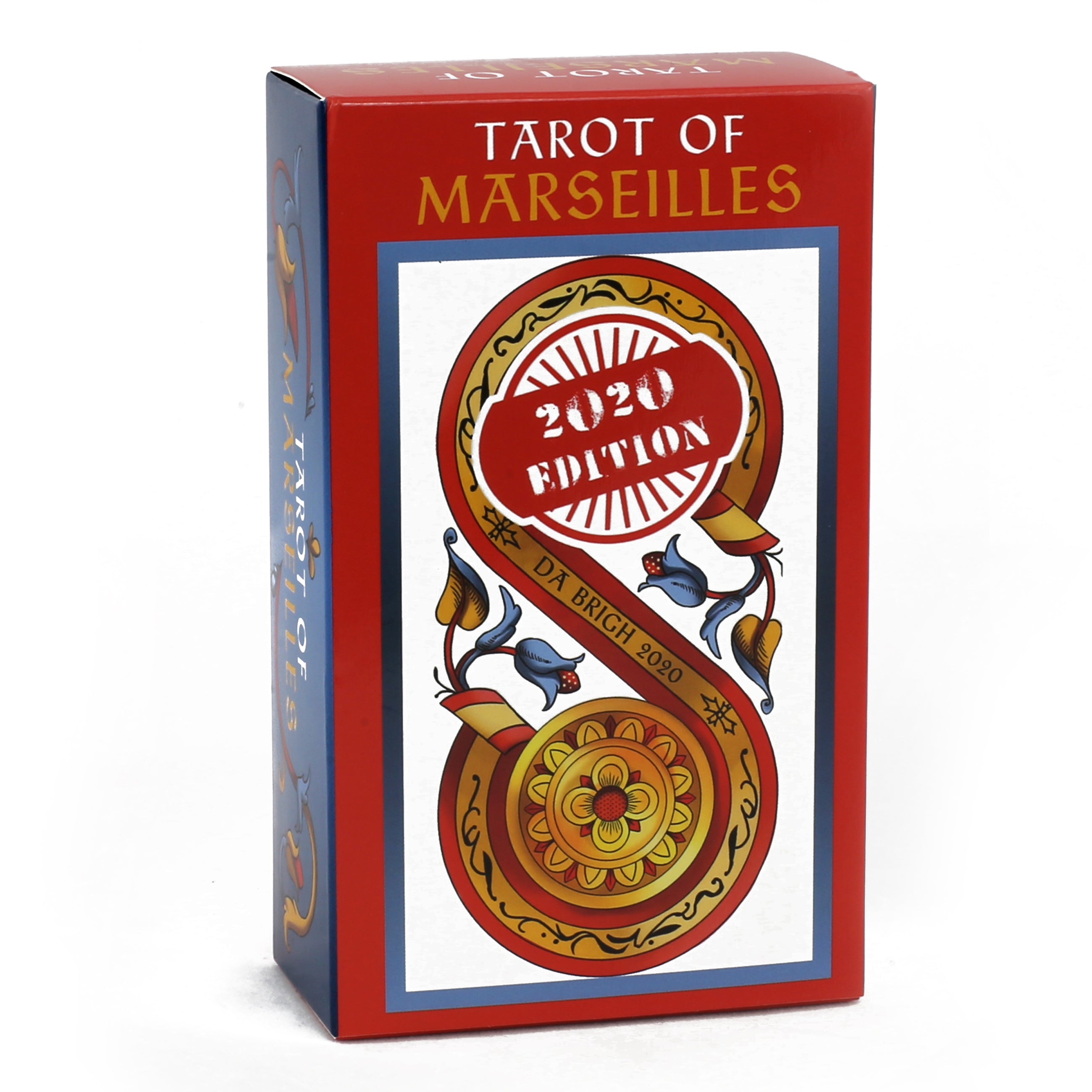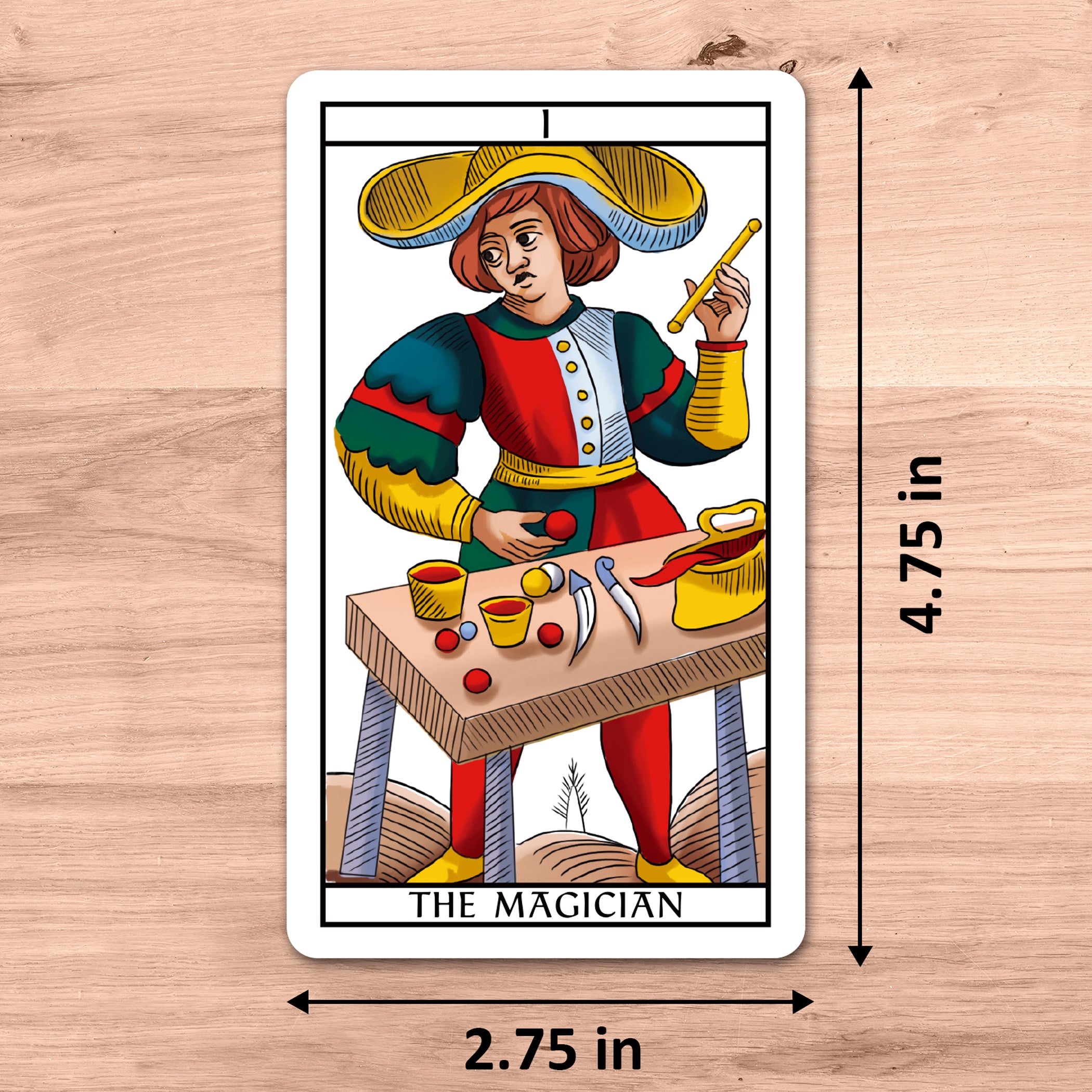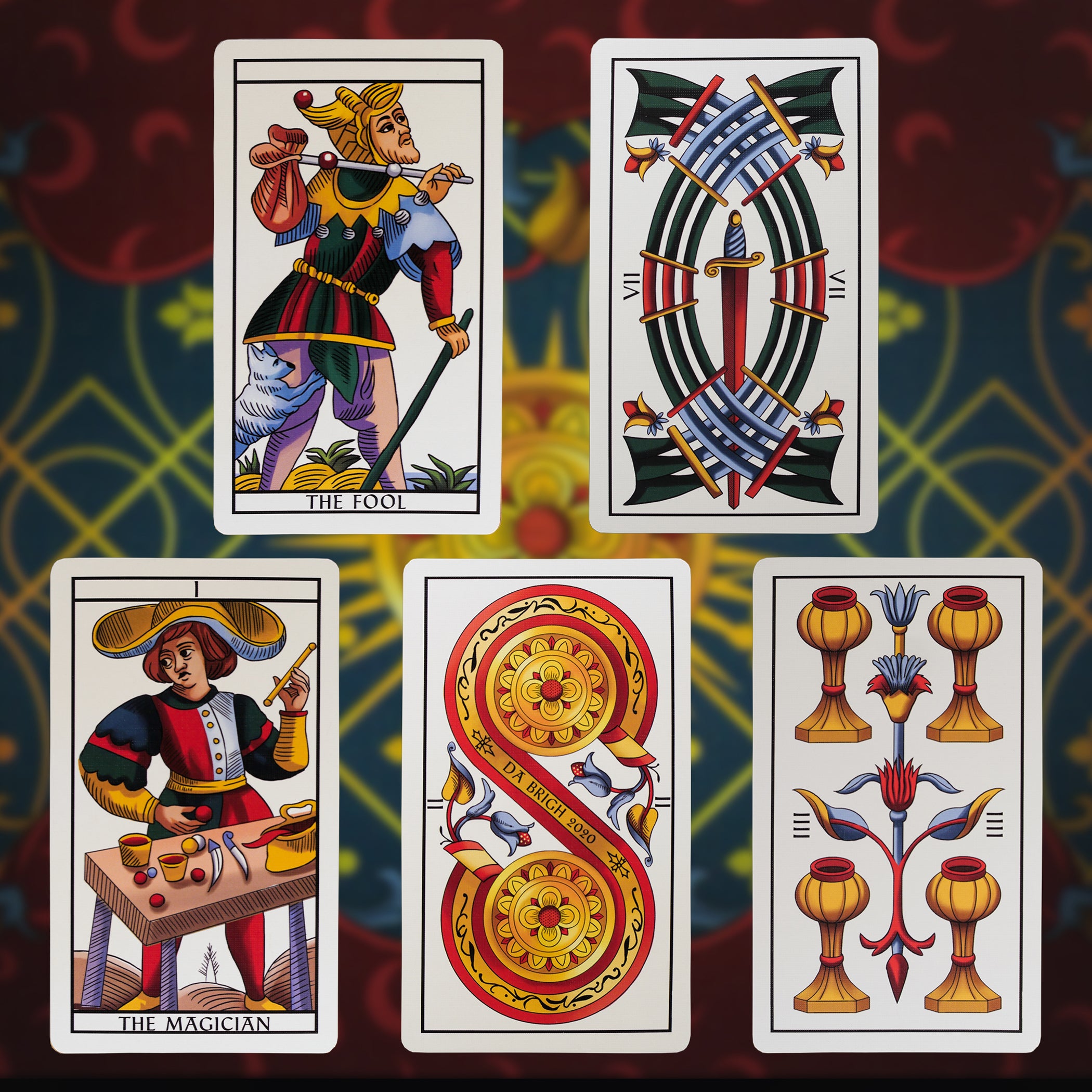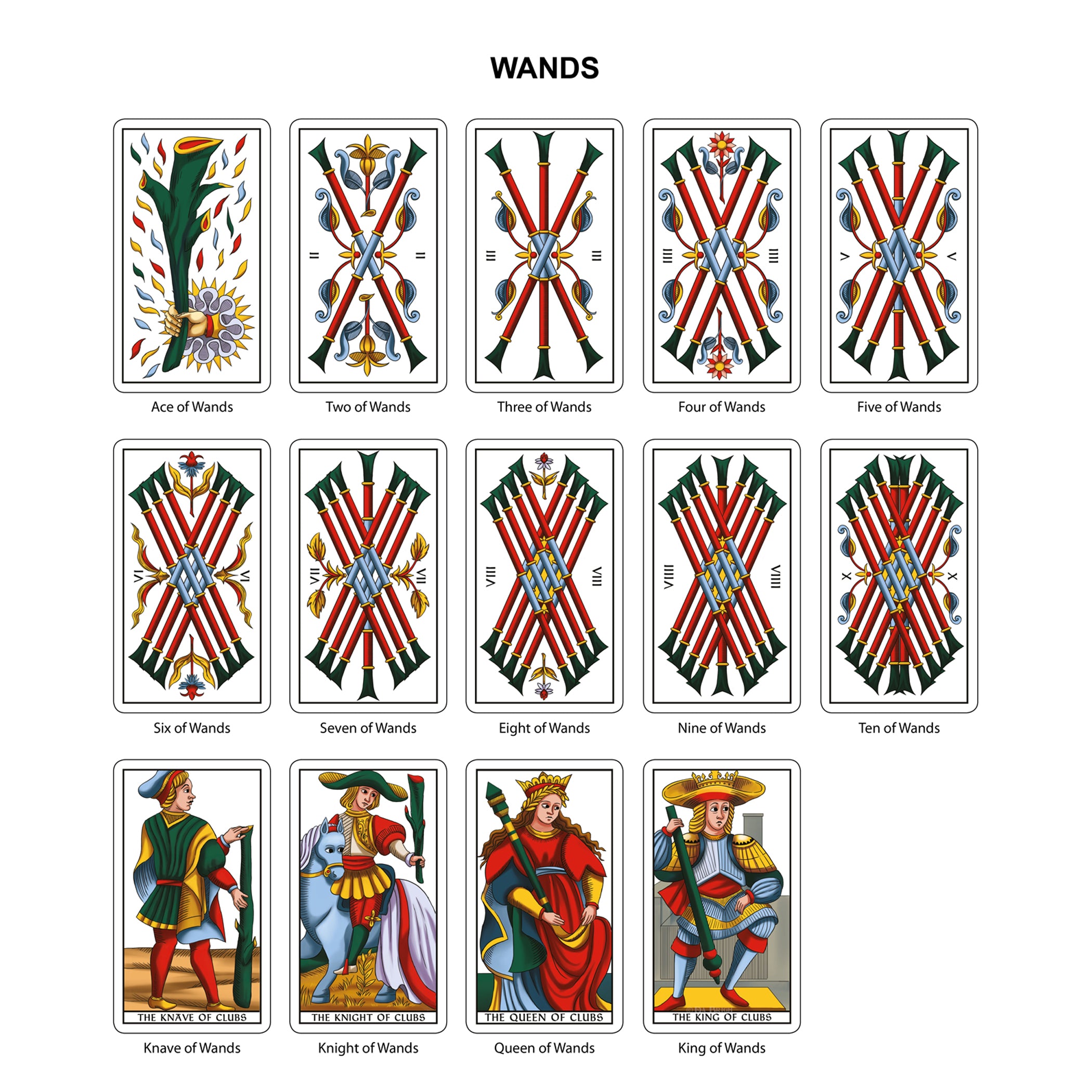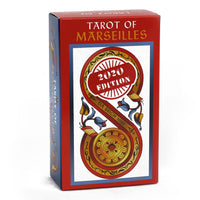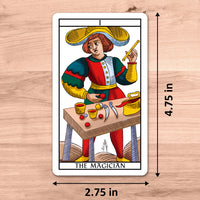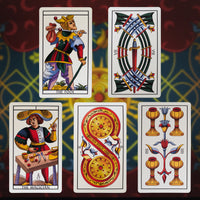 Description
MSRP: $24.95
350gsm paper
Linen finish
Box includes color booklet
RESTRICTIONS: not for resale on AbeBooks, Amazon, Bonanza, eBay, Etsy, Facebook, Google, Mercari, Poshmark, Walmart.
Our Tarot of Marseilles deck is a modern re-imagining of one of the earliest tarot decks. Created and used for the card game Tarocchi in the 15th century, this deck is the great ancestor of modern decks. We have improved the graphics, enriched the colors, and changed the order of the Strength card and Justice card to line up with the sequence of current decks. 
Production
Printed on thick, luxury art paper, these cards have gorgeous finishes, with curved edges and rich colors. We have kept the integrity of the cards and have enhanced them to provide you with crisper, high-definition images. We have amplified the colors and graphics to provide you with a modern take on this classical deck. The quality of the card stock will hold up in professional, repeated use and the size of the cards will make them easy to shuffle.
Email help@sirenimports.com for a free sample.
Download product photos for your online store:
https://air.inc/a/bx8Po2zcd