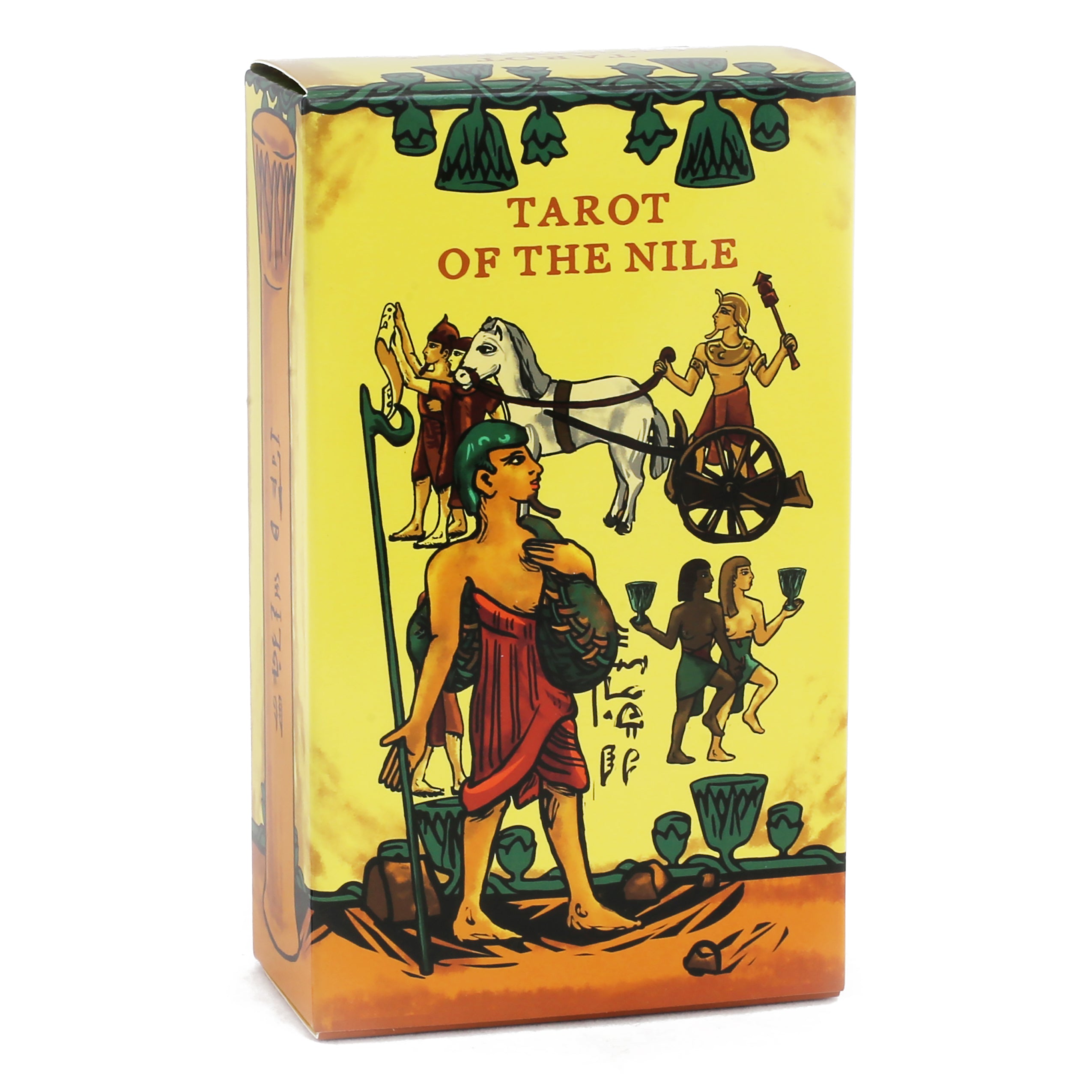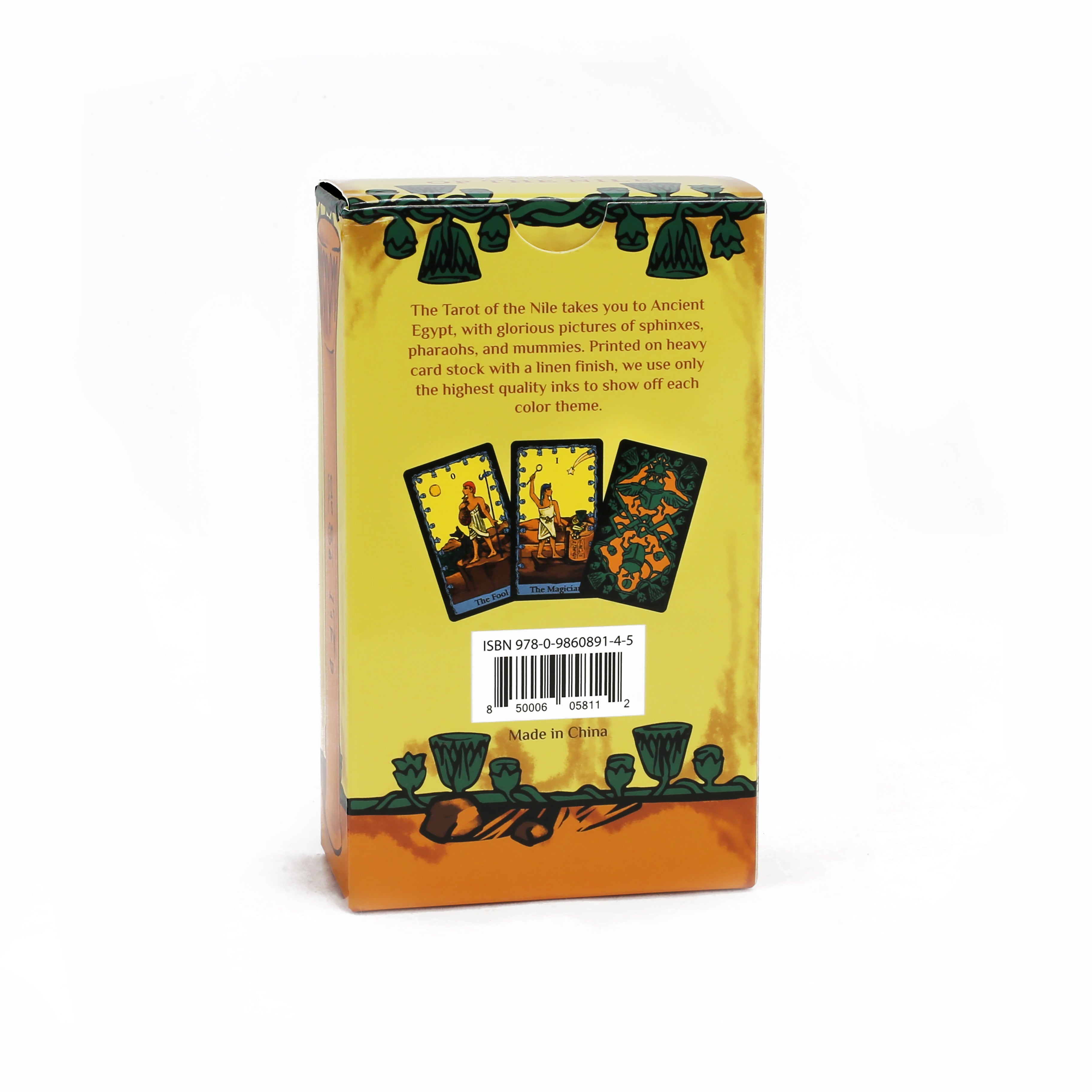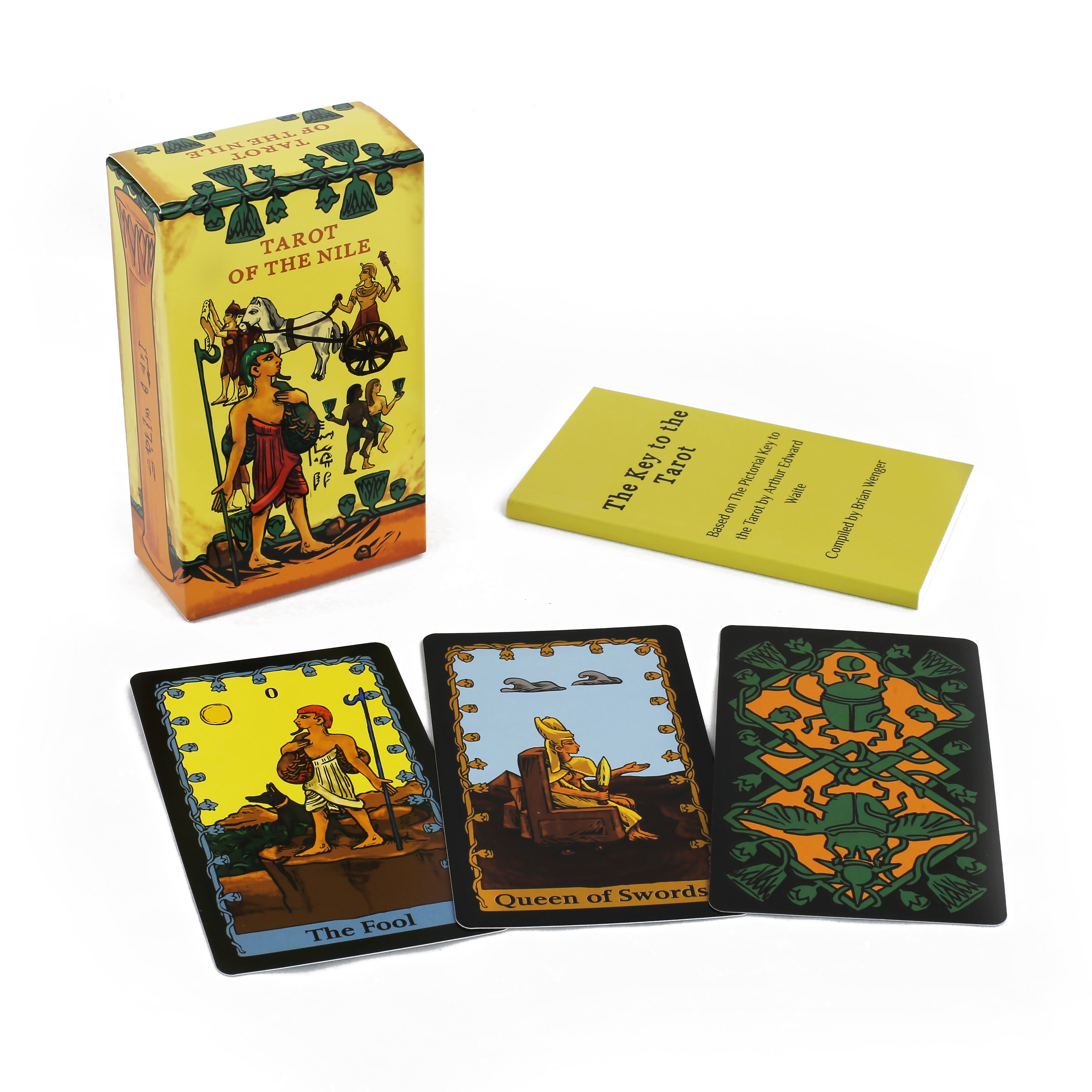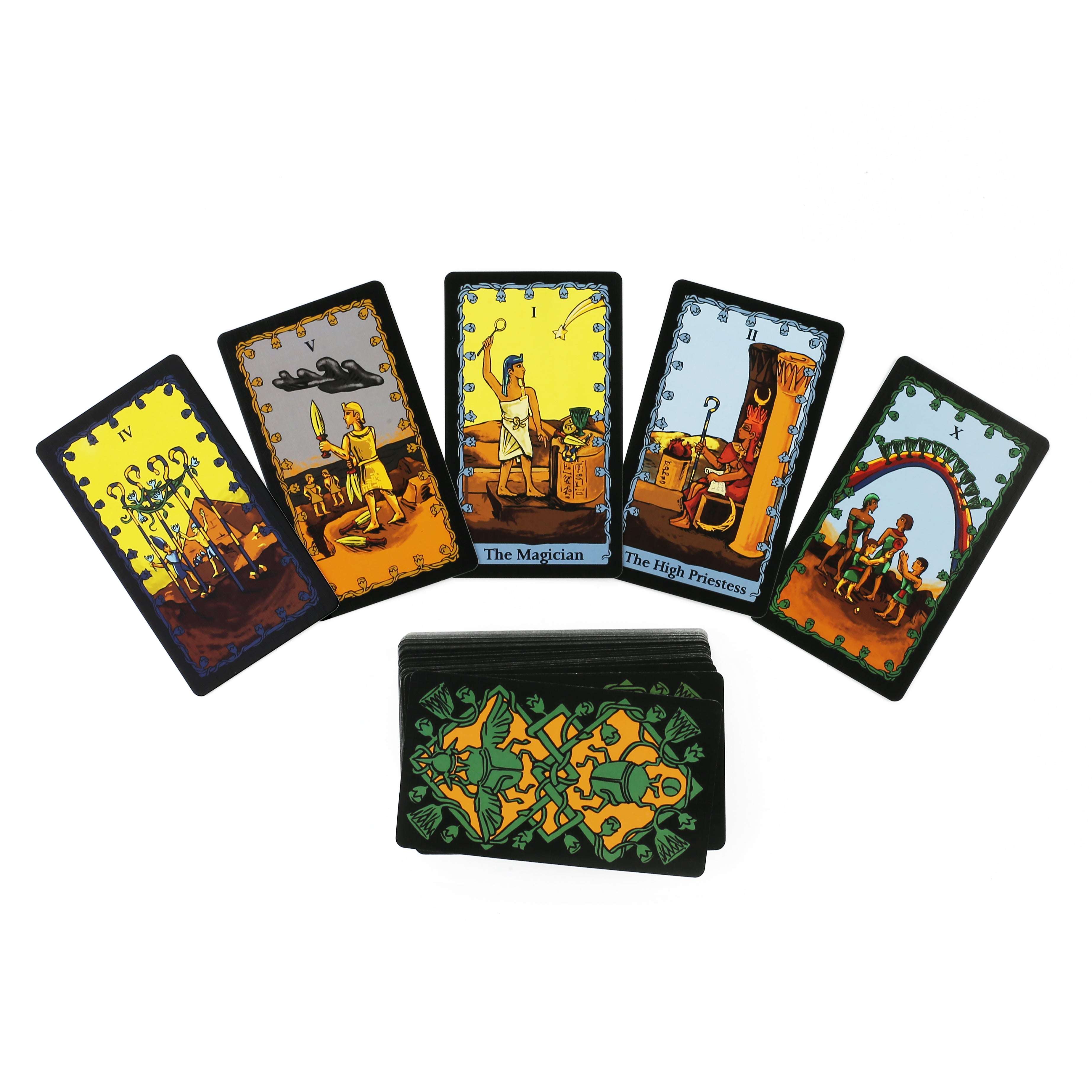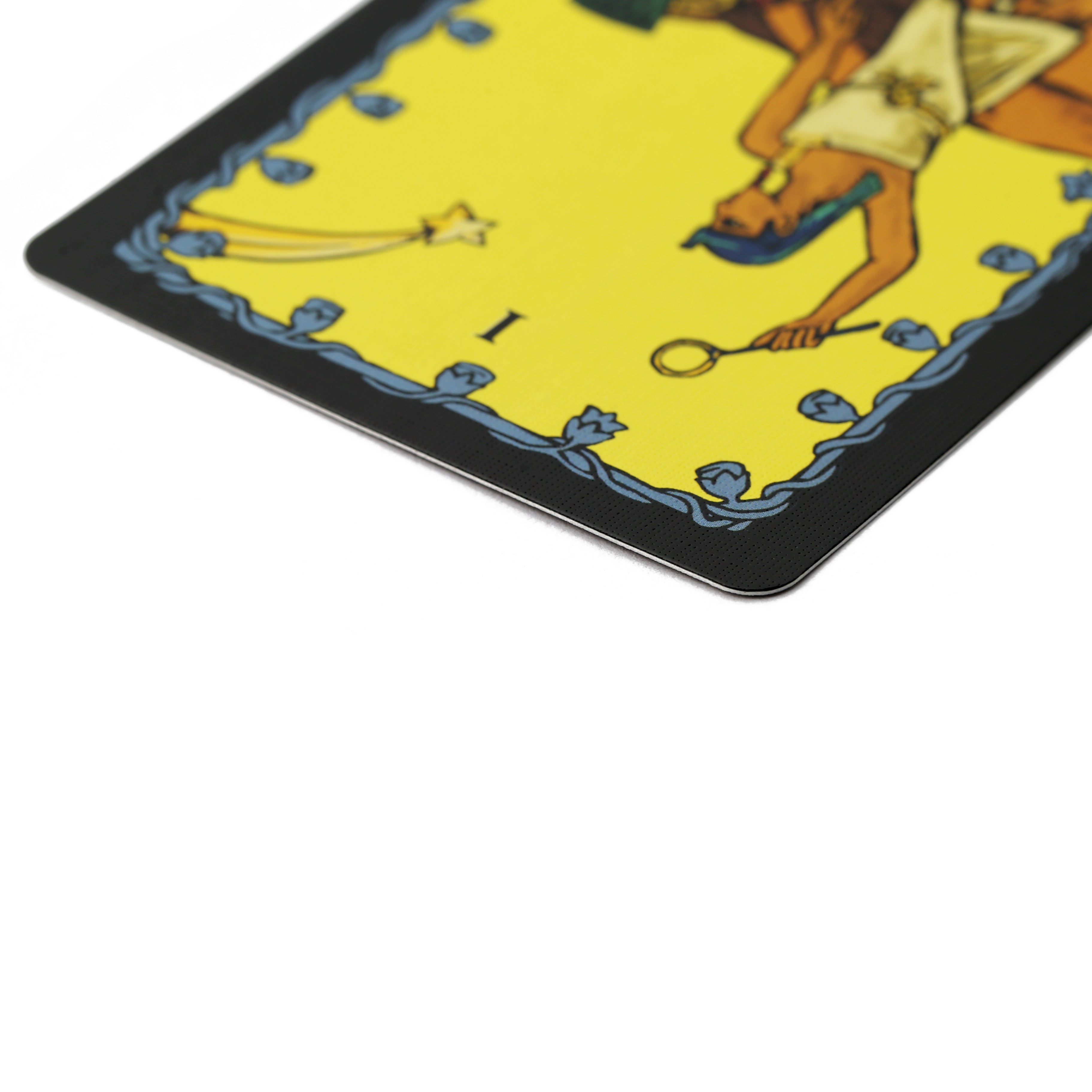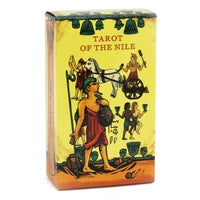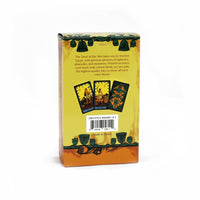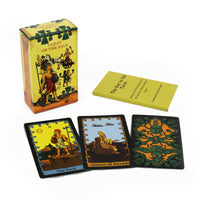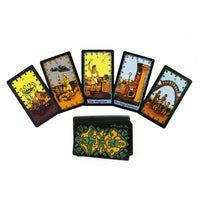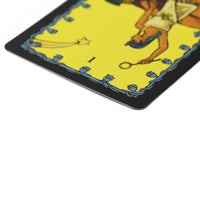 Description
MSRP: $24.95
Ancient Egypt theme
thick 350 gsm art paper
RESTRICTIONS: not for resale on AbeBooks, Amazon, Bonanza, eBay, Etsy, Facebook, Google, Mercari, Poshmark, Walmart.
The Tarot of the Nile takes you to Ancient Egypt, with glorious pictures of sphinxes, pharaohs, and mummies.  Printed on heavy card stock with a linen finish, we use only the highest quality inks to show off each image on every card.
Inspiration
Inspired by the artistic depictions of the Old Kingdom and the time of the Pharaohs, artist Uros Pajic created a "modern/retro" deck that captures simplicity and powerful messaging of ancient Egyptian art. The profile view of the head, face, and feet, with the front view of the body, was standard practice for thousands of years.
Production
Printed on thick, luxury art paper, these cards have gorgeous finishes, with curved edges and multi-colored borders, aligning with the elements of each suit and the golden majesty of the Major Arcana. The black background really makes the images on each card stand out! The quality of the card stock will hold up in professional, repeated use and the size of the cards will make them easy to shuffle.
Email help@sirenimports.com for a free sample.
Download product photos for your online store: https://air.inc/a/bGjgbAH8d