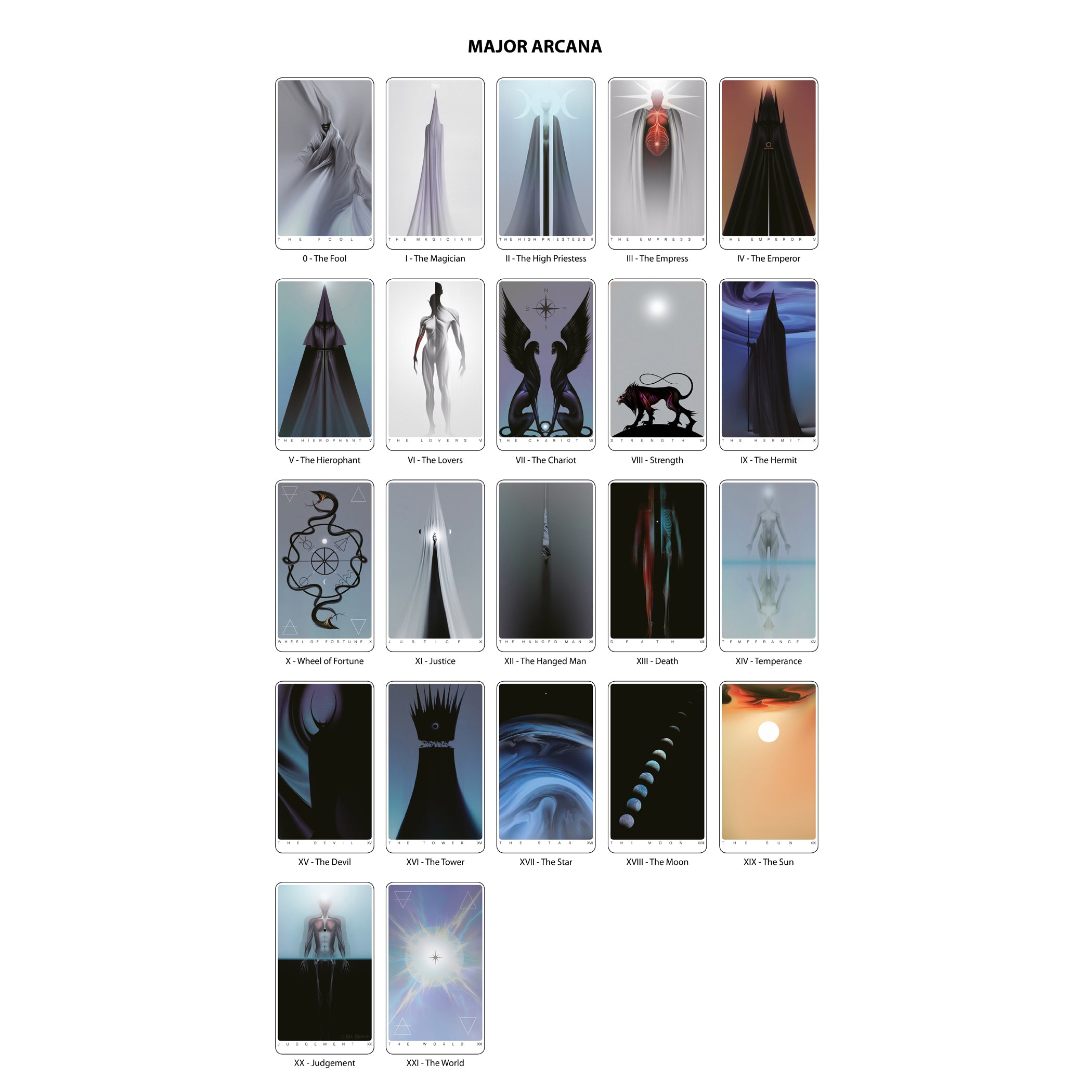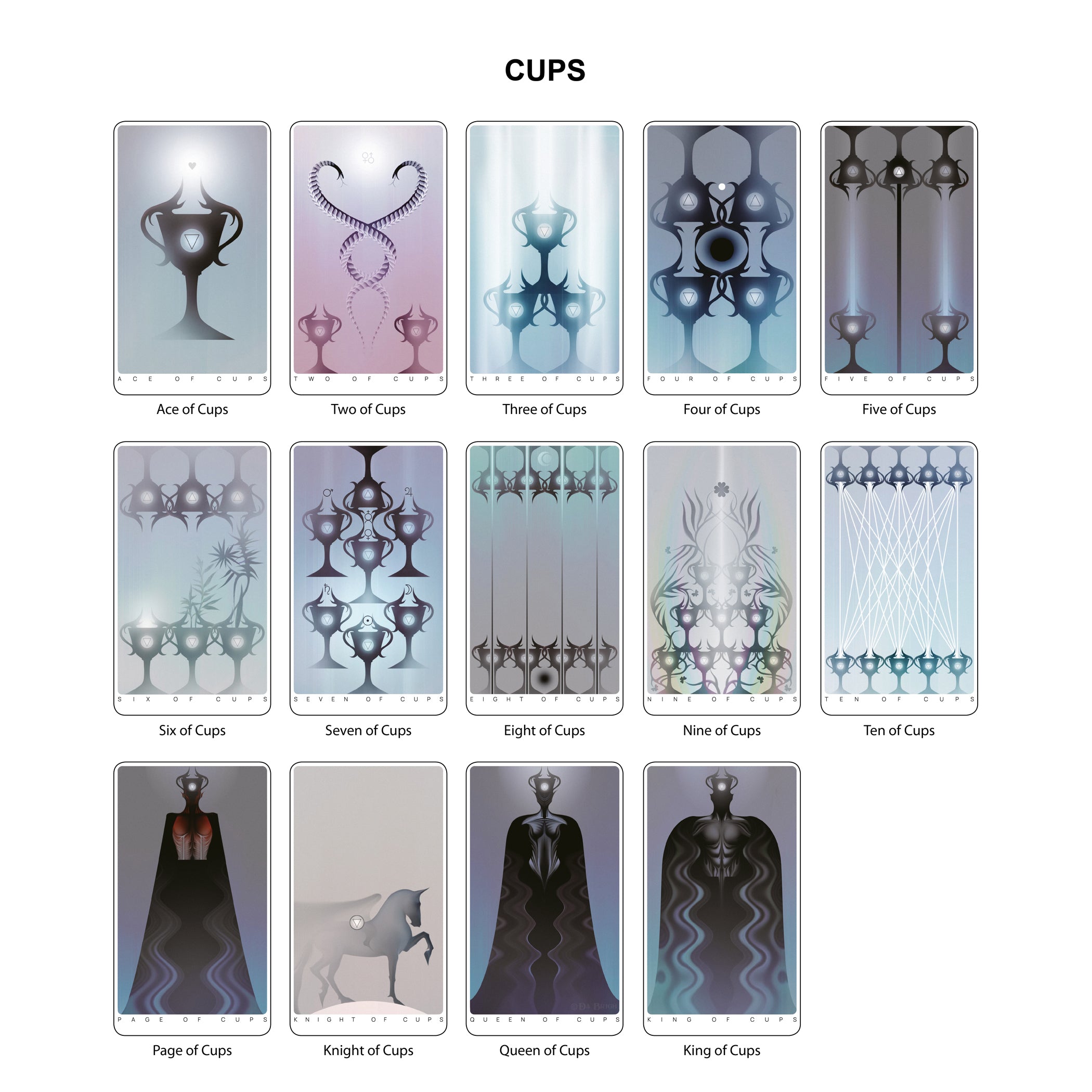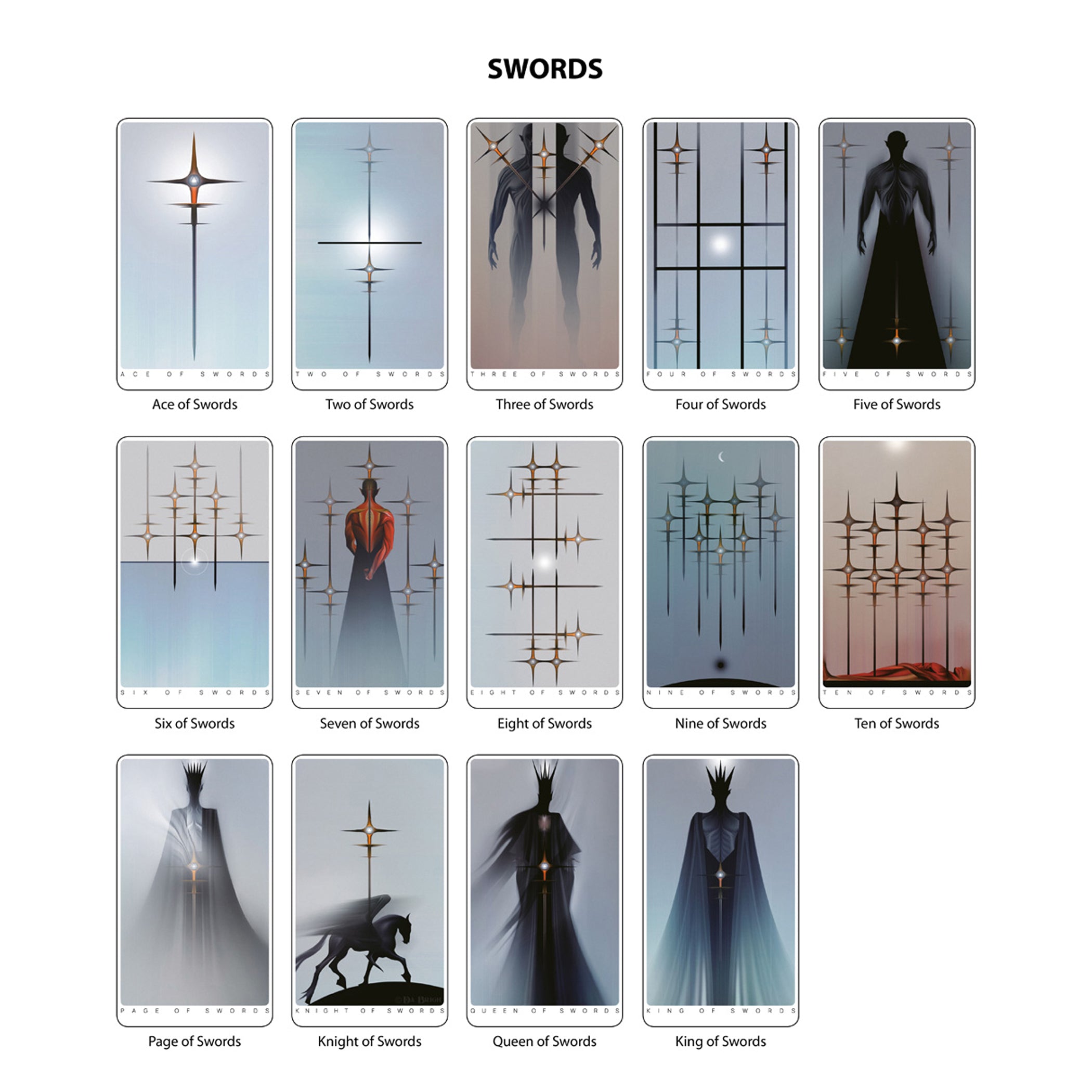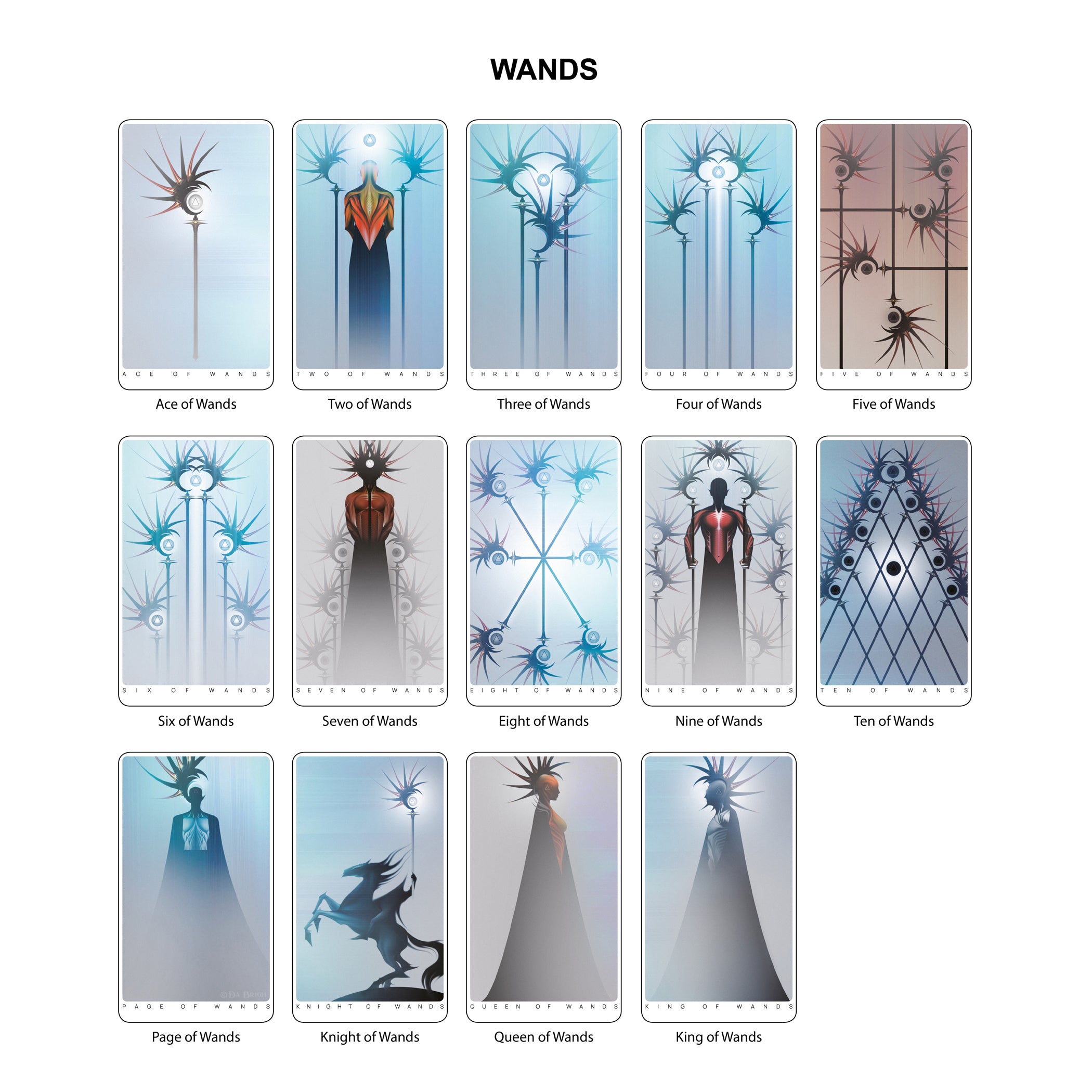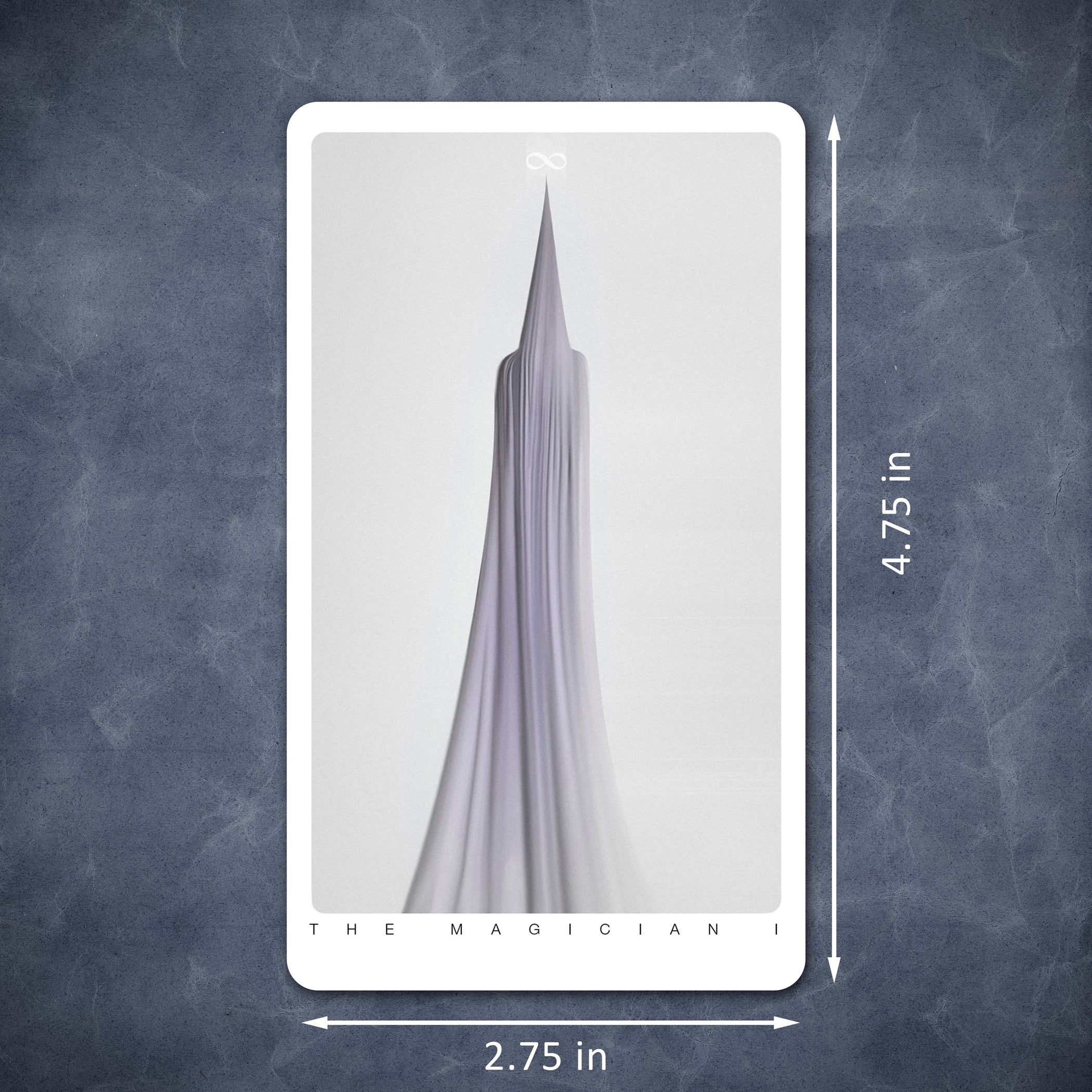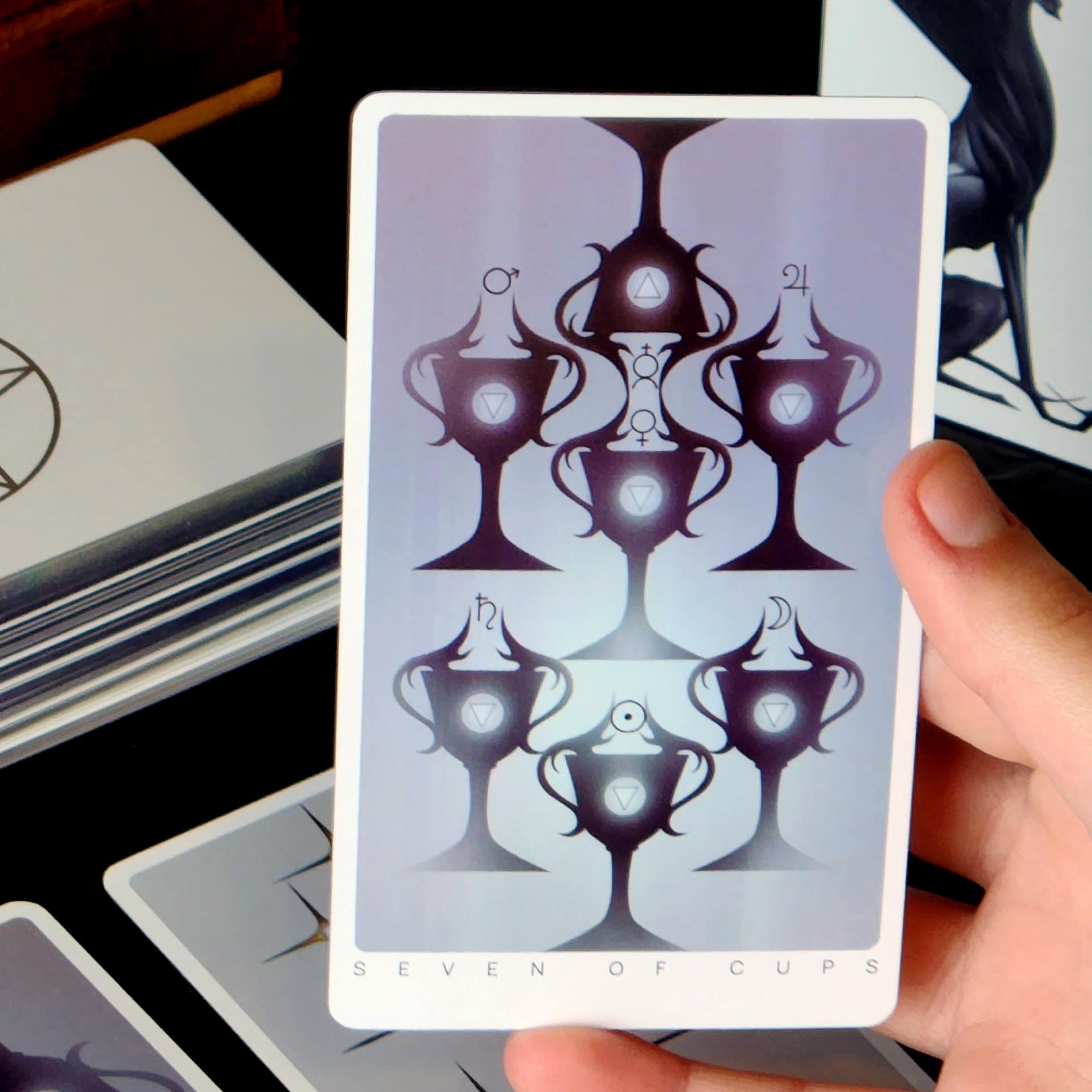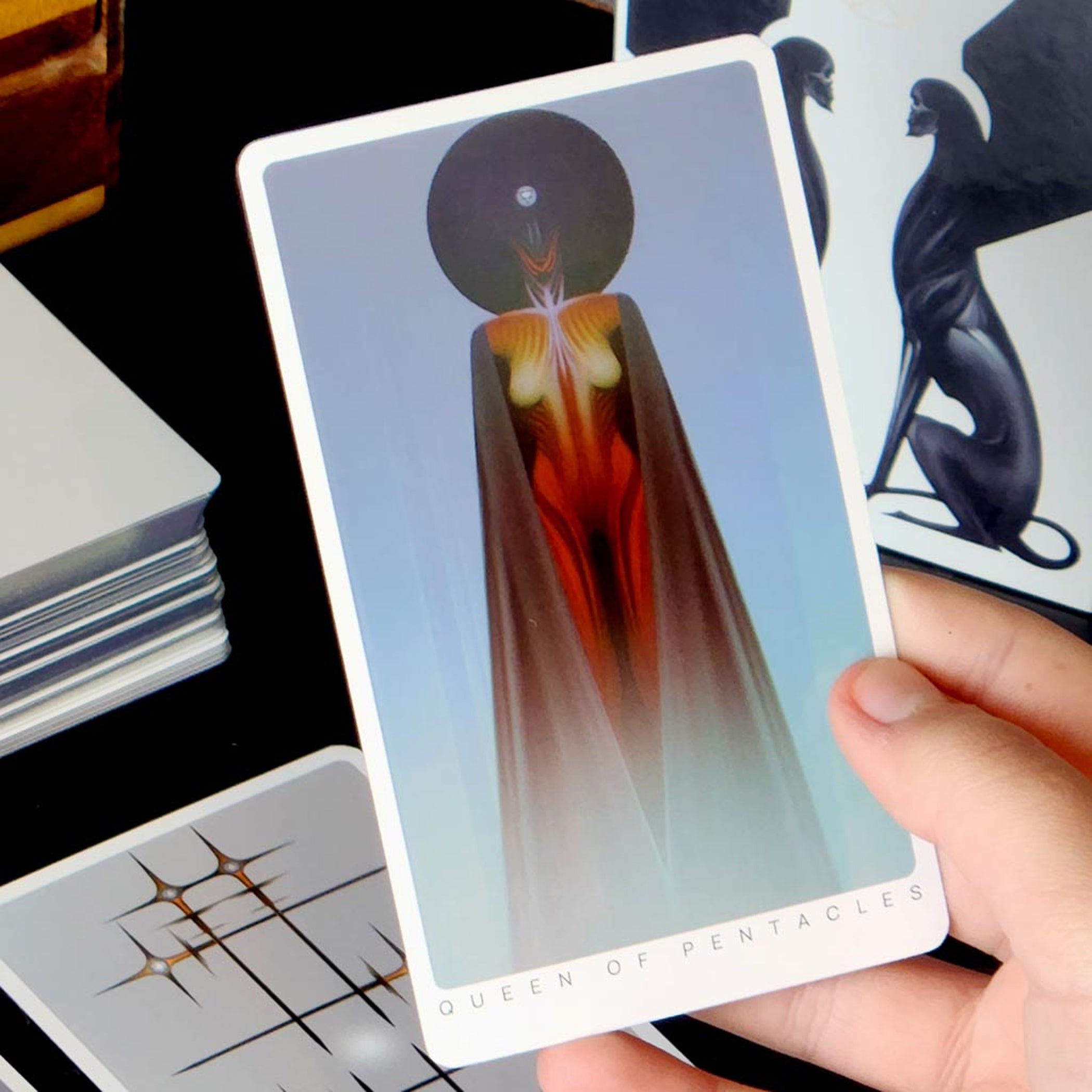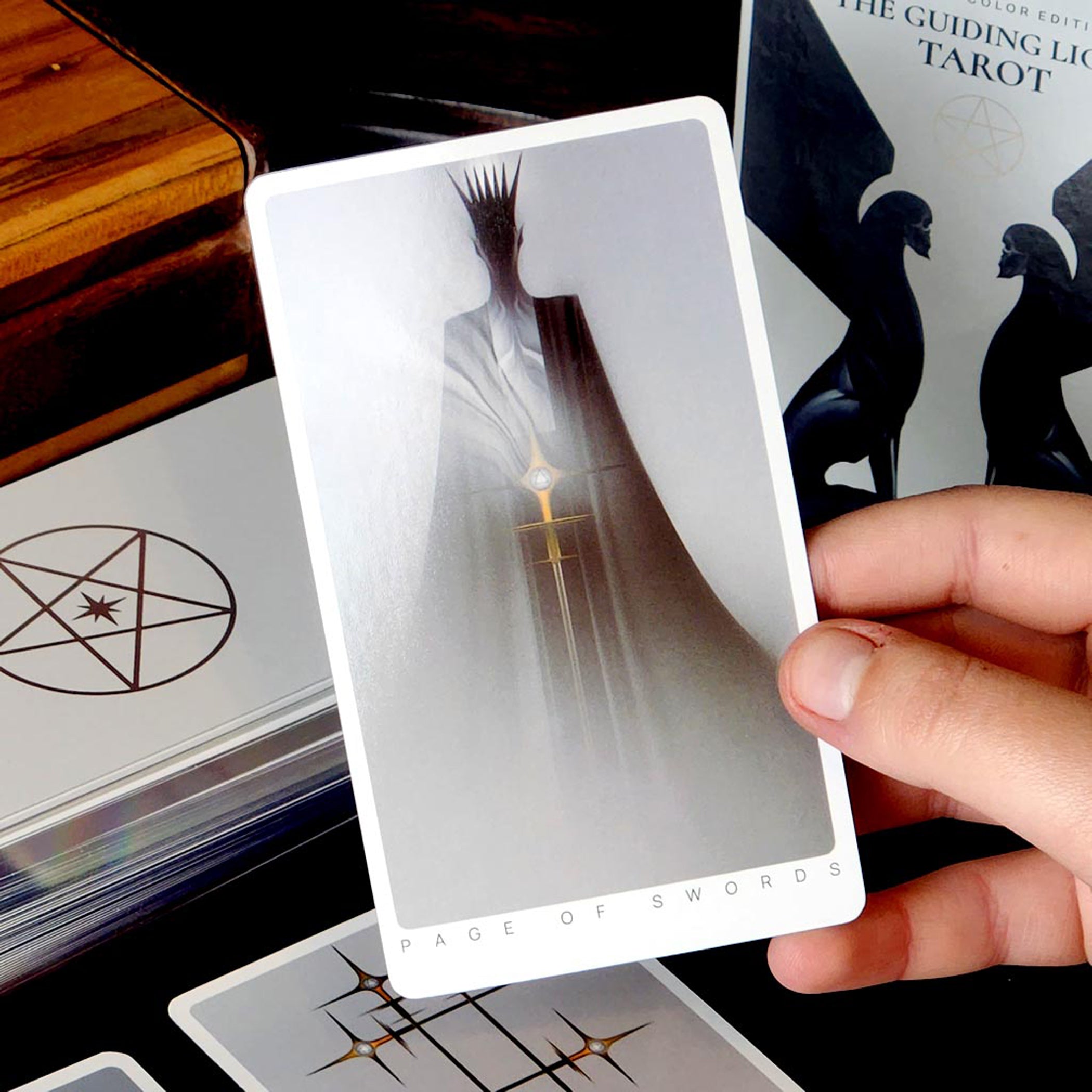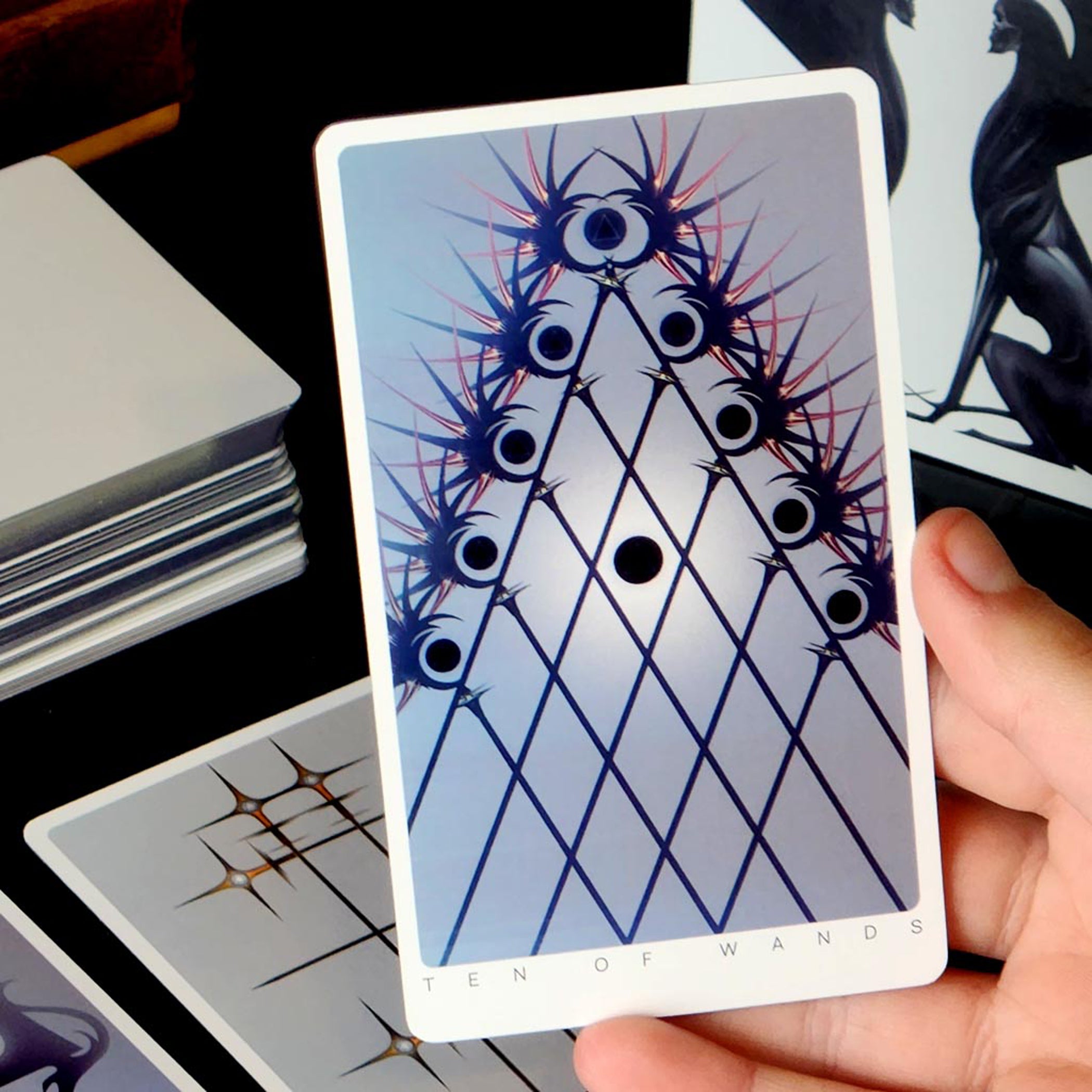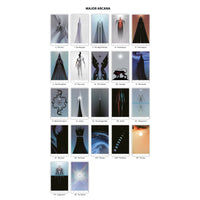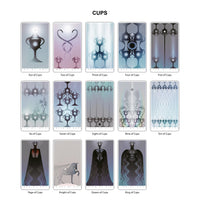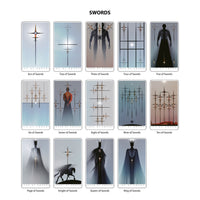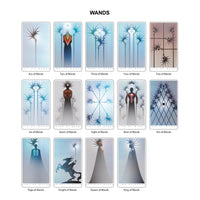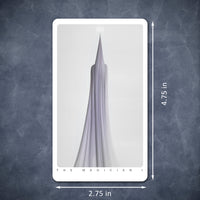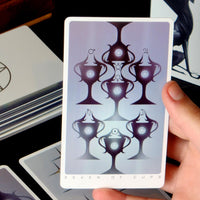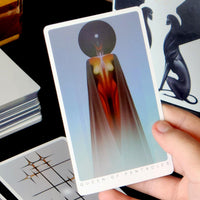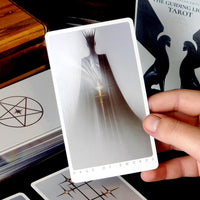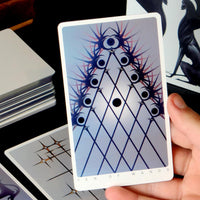 Description
MSRP: $49.95
abstract art by Victoria Iva (creator of the Black Tarot)

foiled card edges and box

Card size: 4.75 x 2.75 in (120 x 70 mm)
Paper: Gloss finish | 350gsm | Caidie® art paper
Number of cards: 78
Booklet: included
RESTRICTIONS: not for resale on AbeBooks, Amazon, Bonanza, eBay, Etsy, Facebook, Google, Mercari, Poshmark, Walmart.
The Guiding Light Tarot, Premium Color Edition, is a set of 78 cards that invites you to look deep into yourself, exploring your mind and soul. Inspired by the way light casts shadows on figures and objects, and accented with color, these cards reveal the potent imagination of artist Victoria Iva. She has created an intense deck that interprets the themes of inner purity, emotional struggle, spiritual strength, and soulful growth through her otherworldly representation for each card. With this deck you will be able to do powerful personal and professional readings.
Inspiration
Inspired by her visions of the light as truth, artist Victoria Iva created these otherworldly cards to help you shine light on the depths of the darkest reaches of your psyche and soul. Her incredible use of white, grays, and selective colors render stunning images that will provide you with powerful personal and professional readings. This deck will truly take you to another world.
The Artist
Victoria is a graphic illustrator who collaborates with many different publishers. She loves art that is sincere and moves the viewer. "I consider the Northern Revival style to be the highest art form; I can even cry in front of the pieces." She believes art should impact the person intensely and possess a hidden magic that unfolds while being viewed.
Her main criteria for any work is that there is something in the art that resonates with the individual on a deep level. She calls this "Magical Realism," which she describes as an artist's strength and "glow" coming out in their artwork.
Production
Printed on thick, luxury art paper, these cards have a gorgeous gloss finish with curved edges and a silver foil border. A simple and easy-to-read black typeface on the bottom shows the names of each card. The quality of the card stock will hold up in professional, repeated use, and the size of the cards will make them easy to shuffle.
Email help@sirenimports.com to request a free sample.
Download product photos for your online store: https://app.air.inc/a/bIO8u86tR