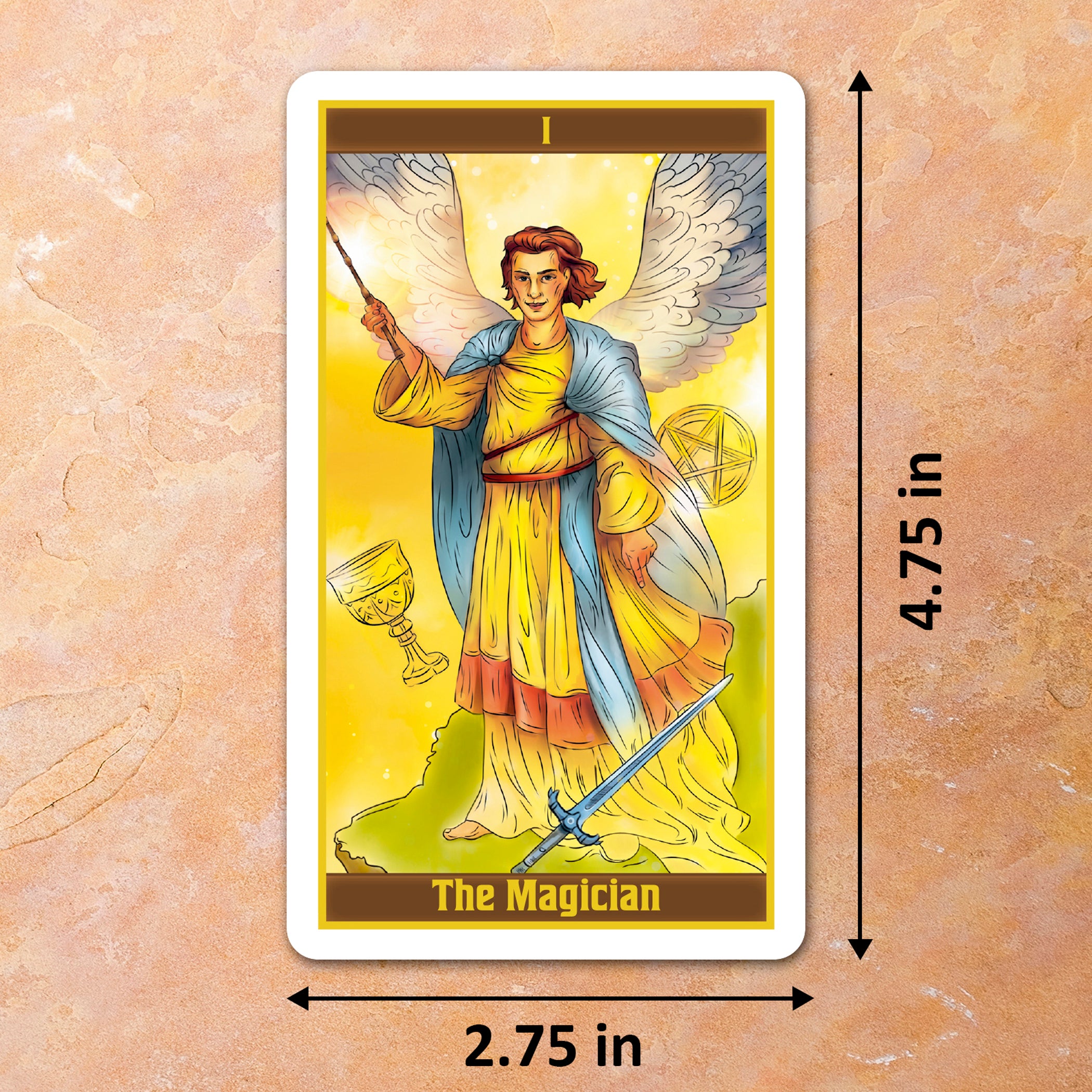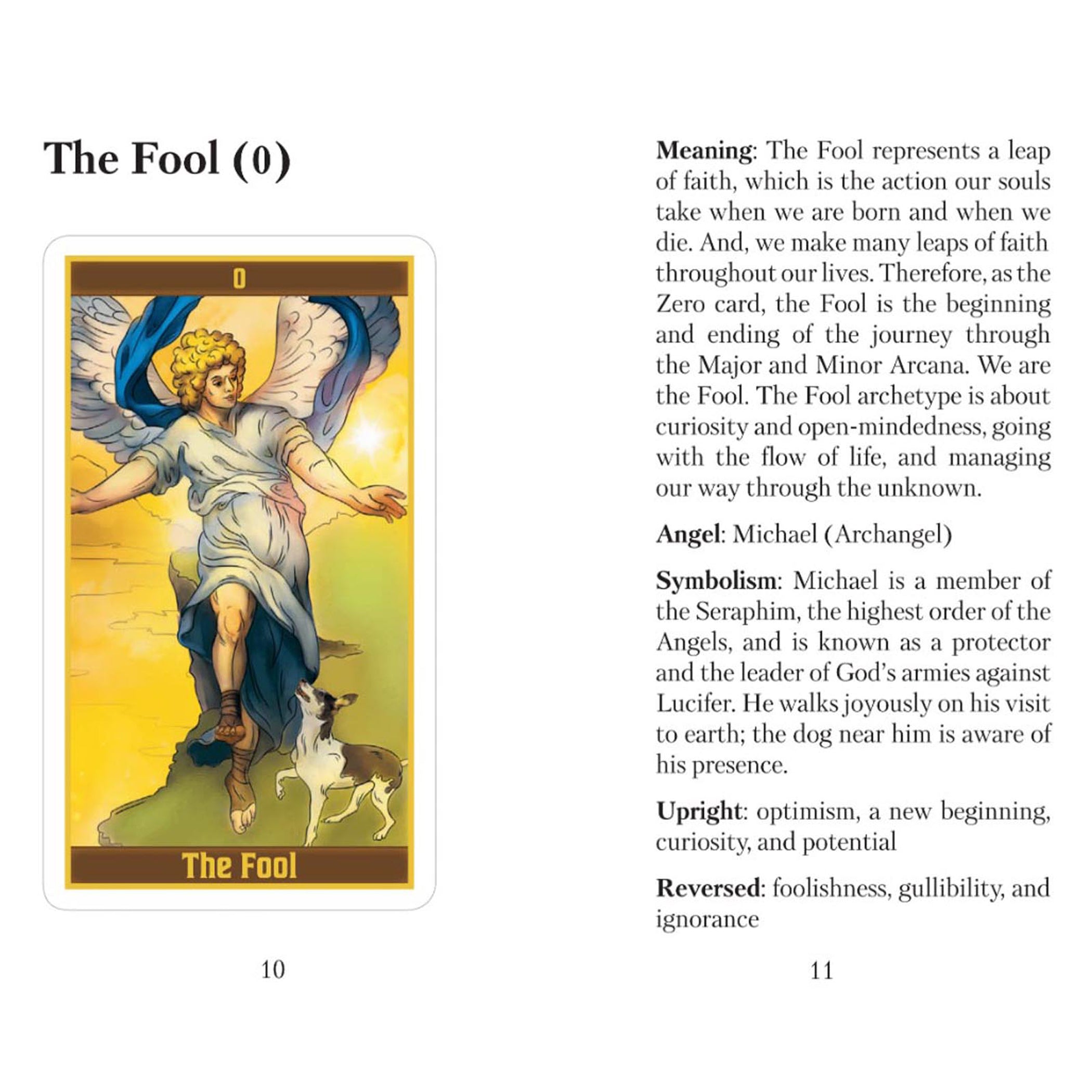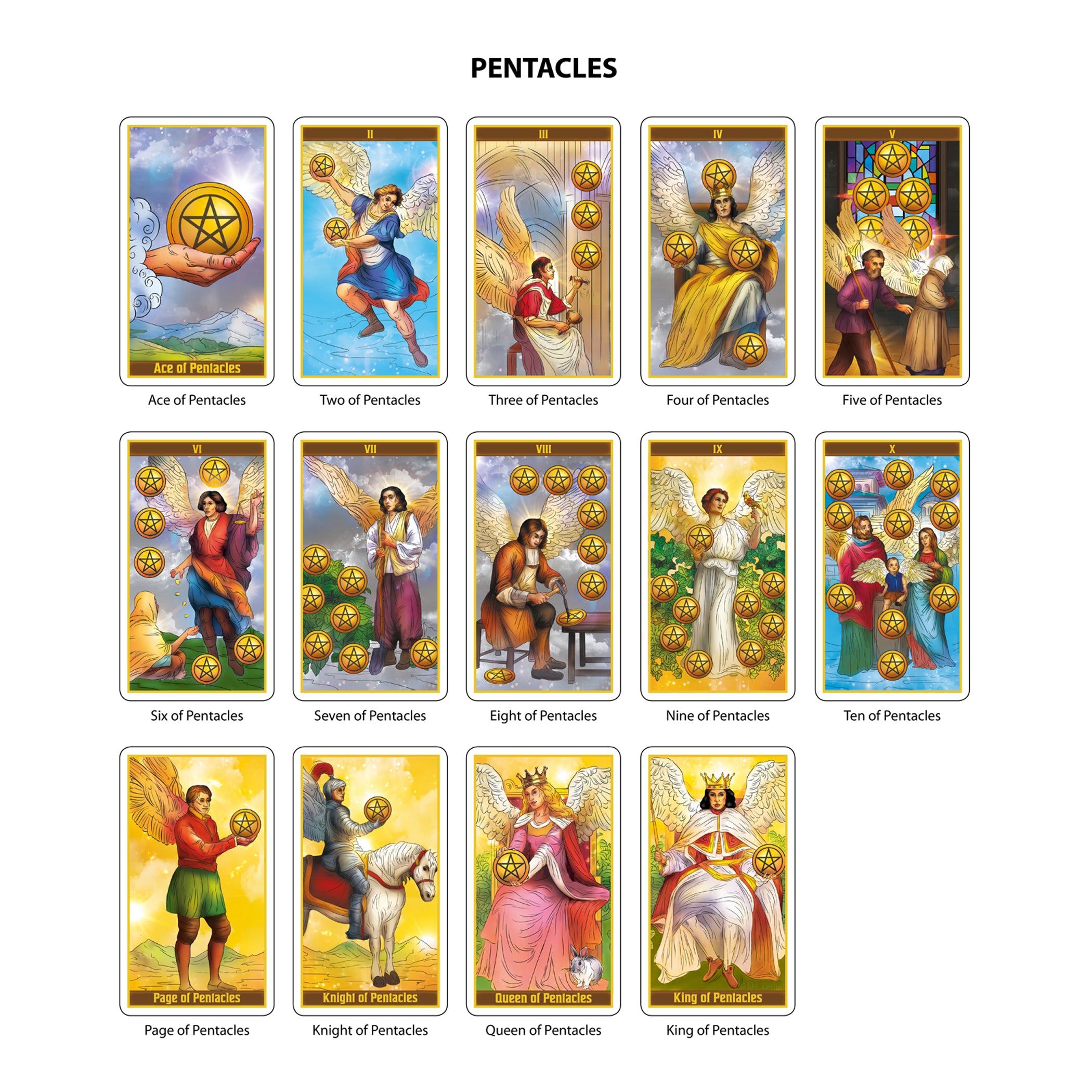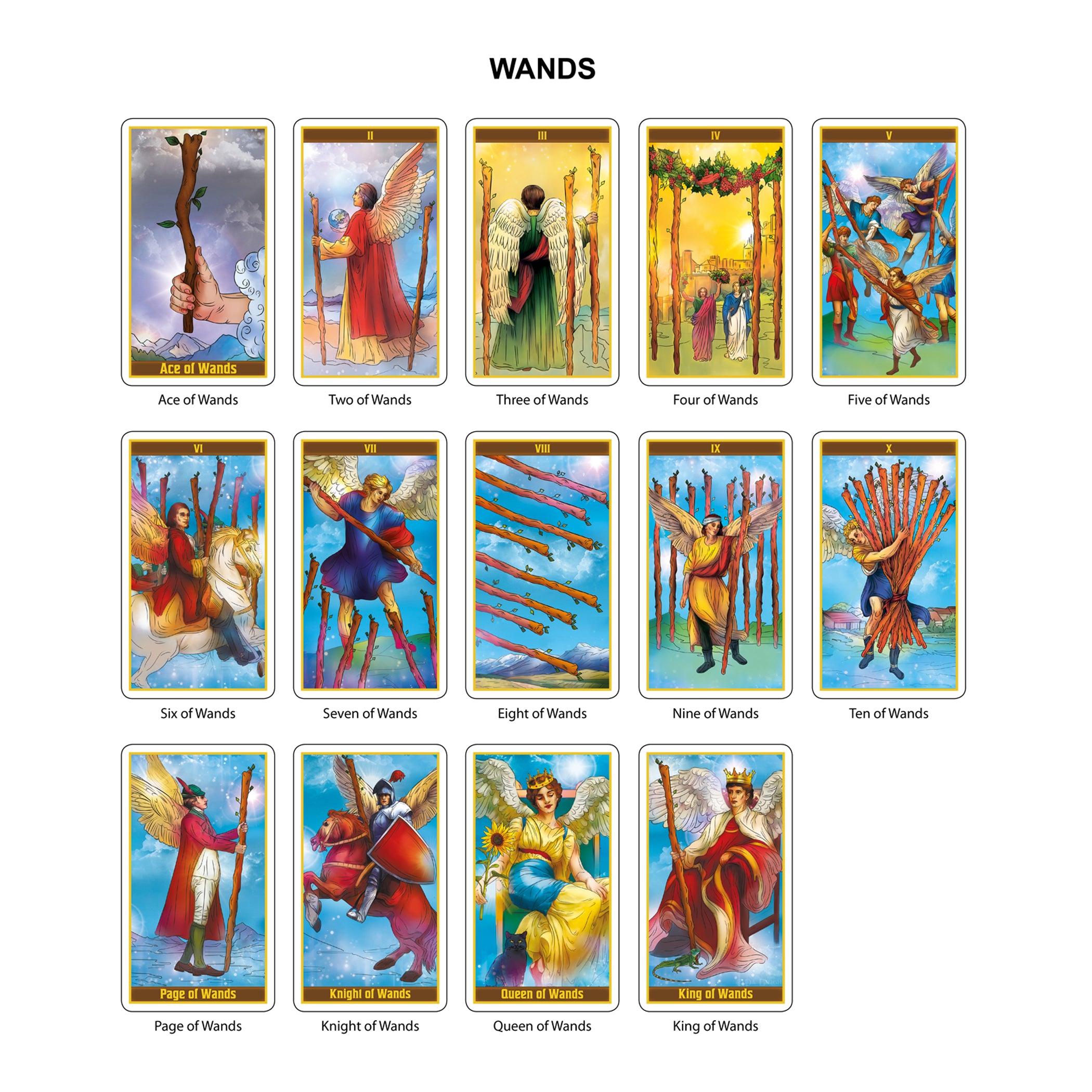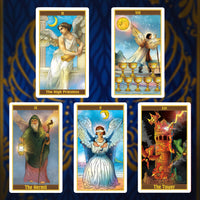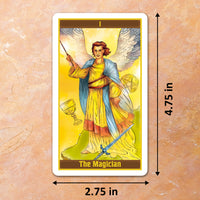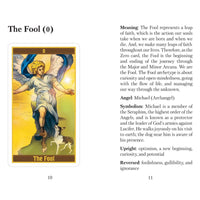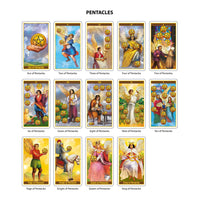 Description
MSRP: $29.95
350gsm Caidie® art paper
Foil stamping on front and back
Box includes color booklet
RESTRICTIONS: not for resale on AbeBooks, Amazon, Bonanza, eBay, Etsy, Facebook, Google, Mercari, Poshmark, Walmart.
Get your guidance from the Angels. This wonderful deck, embossed with beautiful foil accents, pays tribute to Renaissance art. The Angels Tarot connects you with the many representatives of Heaven's Glory. Illustrated by Russian artist Kate Kalmykova, these cards and this deck will help you unlock divine messages for yourself and your clients.

Inspiration
Inspired by Renaissance artistic visions of the angels, Kate Kalmykova captured the beauty of divine energy with bright colors and classical poses. The positive energy of angelic power emanates from the cards and offers a dynamic reinterpretation of Pamela Colman Smith's original tarot.
Production
Printed on thick, luxury art paper, these cards have gorgeous finishes, with curved edges and rich colors. Gold and blue foil borders enhance the beauty of the cards, giving them an even more dynamic finish and feel. These cards really stand out! The quality of the card stock will hold up in professional, repeated use and the size of the cards will make them easy to shuffle.
Email help@sirenimports.com for a free sample.

Download product photos for your online store: https://air.inc/a/bxccVumuy