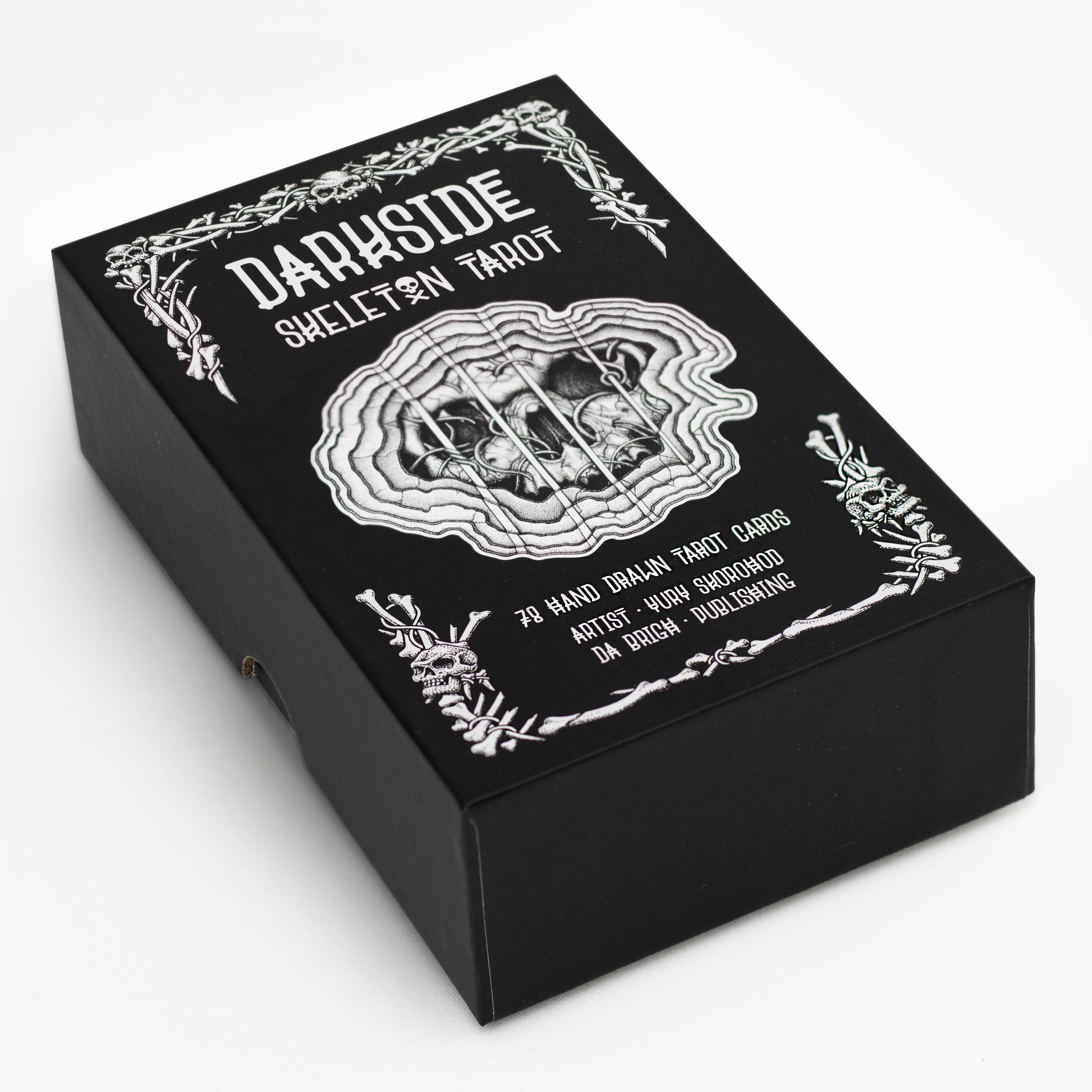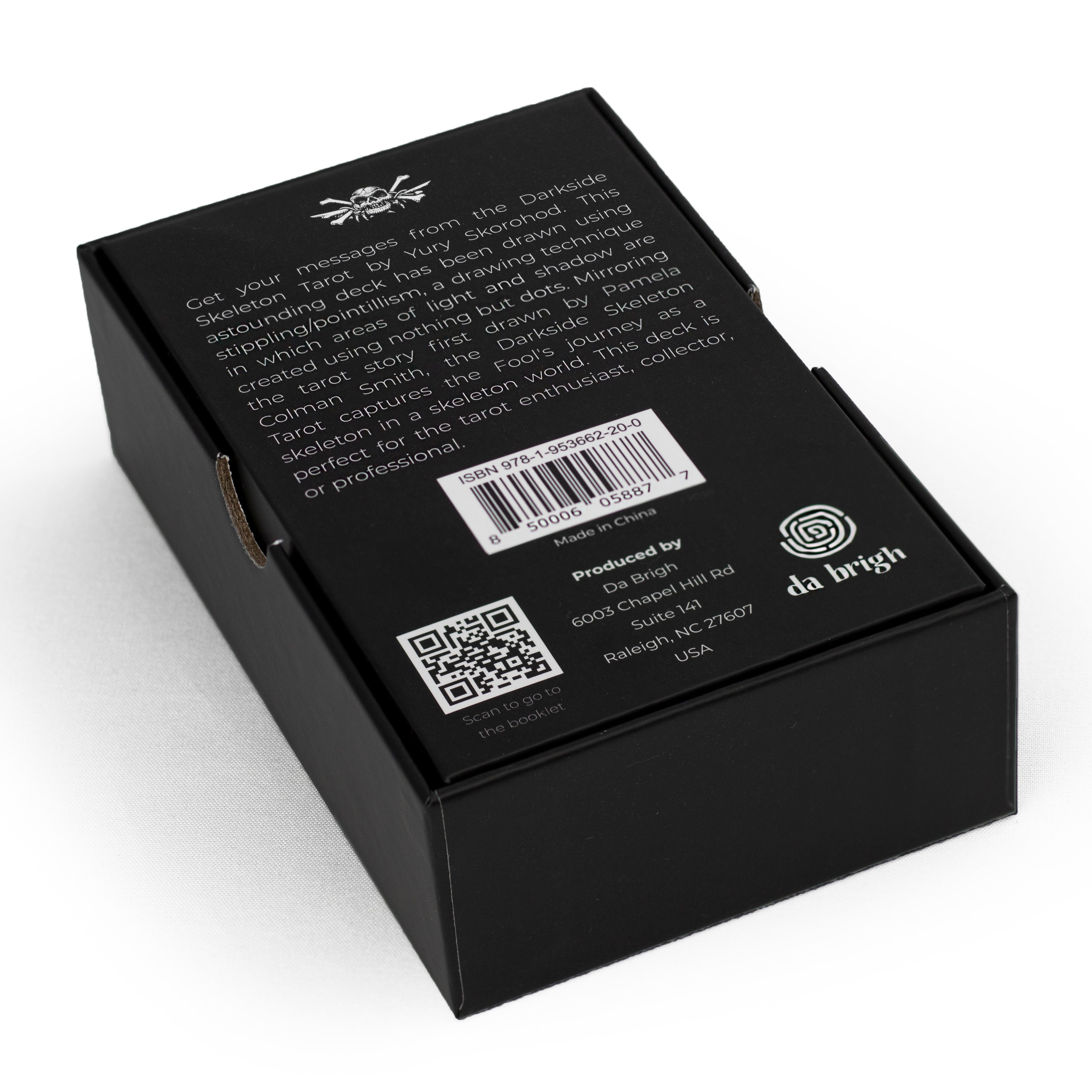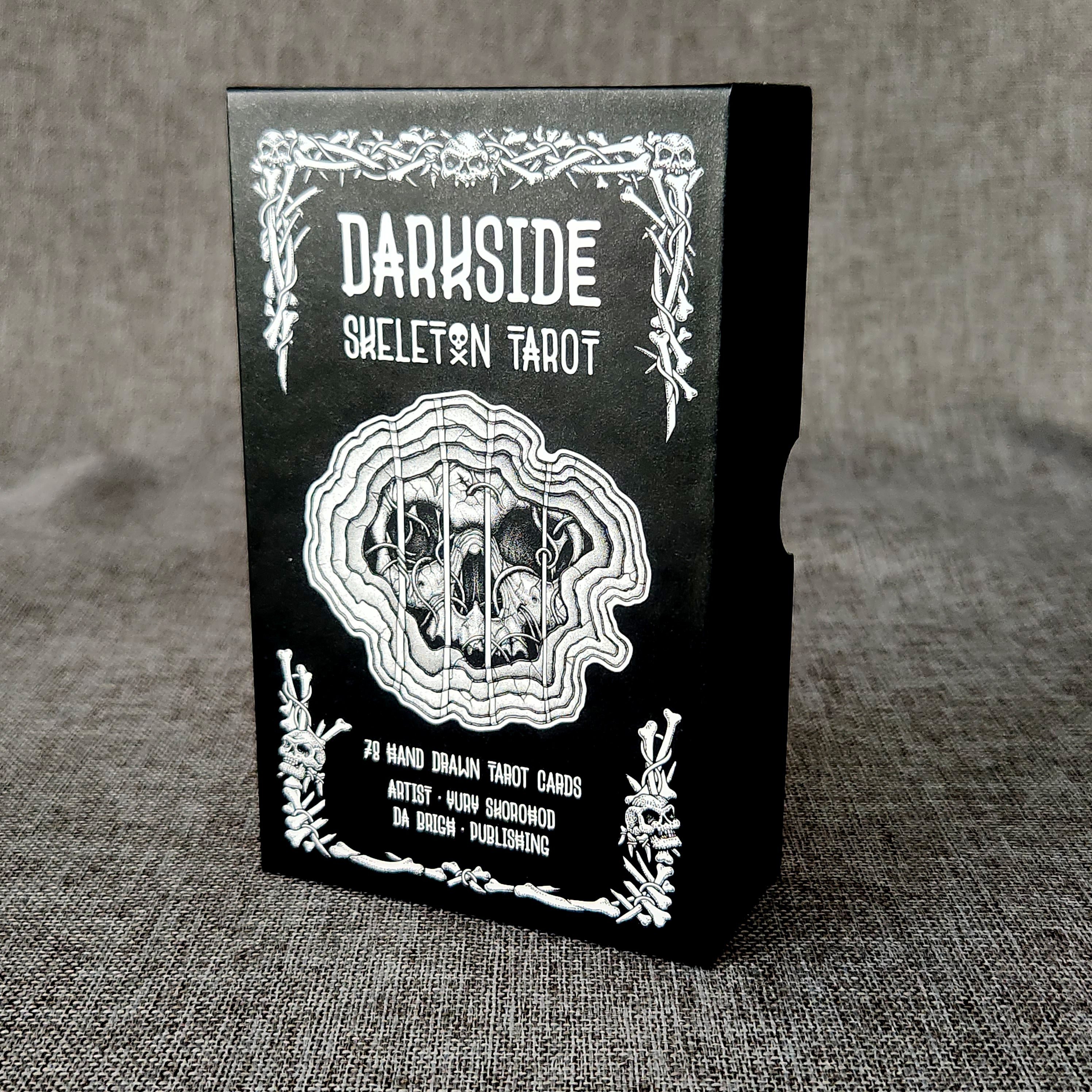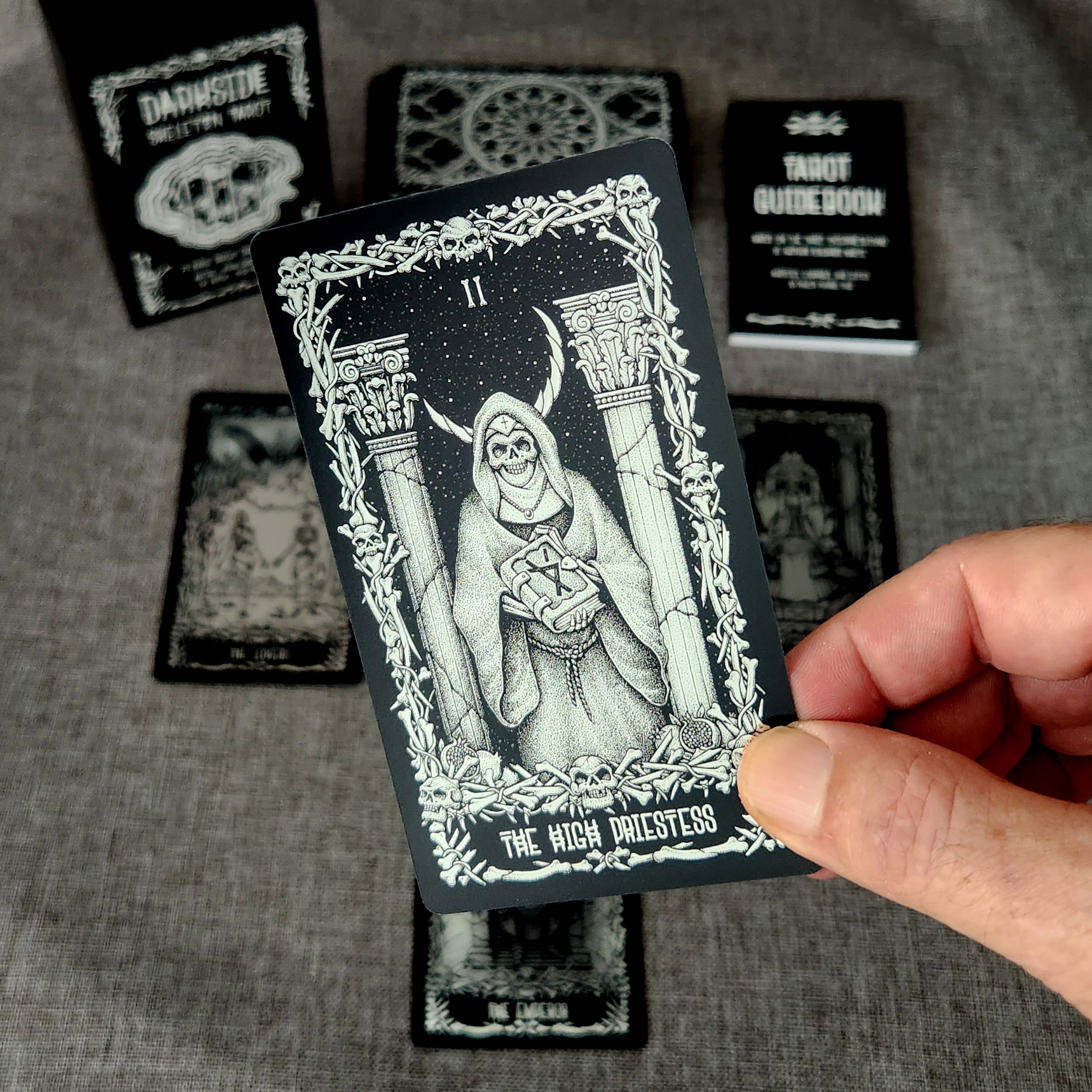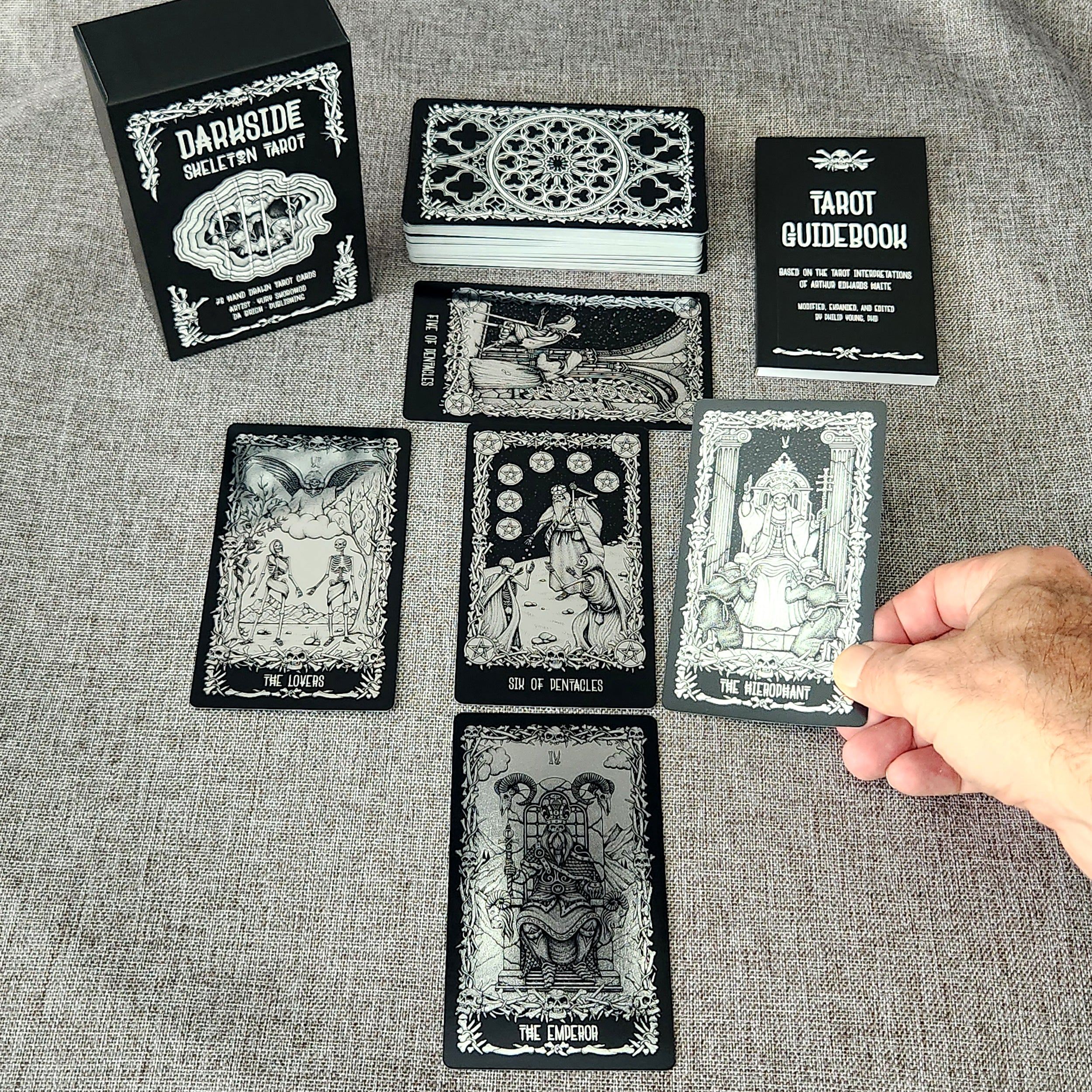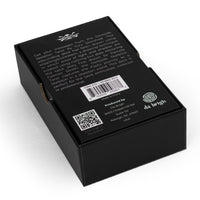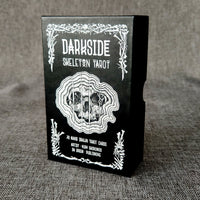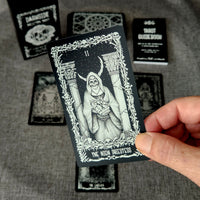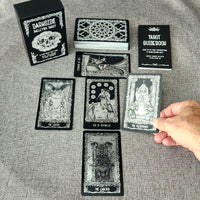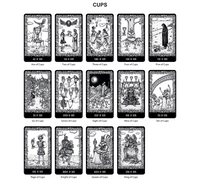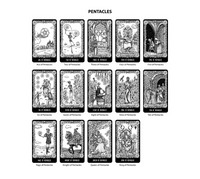 Description
MSRP: $34.95
This deck is the result of our successful Kickstarter campaign and hard work by talented Yuri Skorohod. All characters are depicted as skeletons. This foil edition of the deck is printed on foil paper. The front of each card has silver glitter. The back is printed on white.

78 cards
paper booklet included
standard card size 2 3/4" x 4 3/4" (70 x 120mm)

305 gsm black core playing card paper

high gloss lamination
sturdy top lid box

RESTRICTIONS: not for resale on AbeBooks, Amazon, Bonanza, eBay, Etsy, Facebook, Google, Mercari, Poshmark, Walmart.